Frame Weaving From Waste Workshop
RBG Kew, Richmond.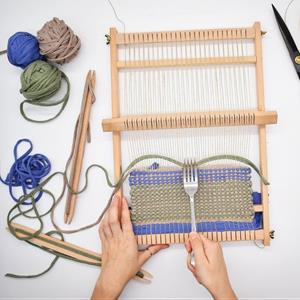 Frame Weaving From Waste
Tutor
Maria Sigma
Location
Nash Conservatory
About this event
The workshop is a 2-hour class designed to give to students a thorough and intensive grounding in hand-weaving. You will learn foundational weaving skills, such as warping and basic weaving techniques and patterns, and finishing techniques. The aim of the class is to not only cover a range of styles but also encourage students to develop their own distinctive voice as a weaver.
Please note Garden entry is included in the ticket price.