Papercut Lightbox Workshop
RBG Kew, Richmond.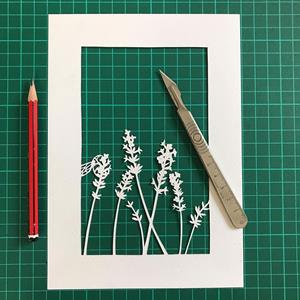 Papercut Lightbox Workshop
Tutor
Dawn Thornhill
Location
Nash Conservatory
About this event
A papercut lightbox is a magical way of creating a three- dimensional piece of art, using light to enhance the hand-cut layers which casts beautiful shadows, giving a subtle depth to the piece.
In the 3.5 hour workshop, you will be taught the basics of paper cutting, including how to use a scalpel safely and the principles behind making a lightbox. A wide-range of templates are available to chose from to create and build your own multi-layer A5 lightbox. All the equipment you need is included and no previous experience of drawing or papercutting is needed.
Please note Garden entry is included in the ticket price.