The Nash Sessions: The Hygge Trio
RBG Kew, Richmond.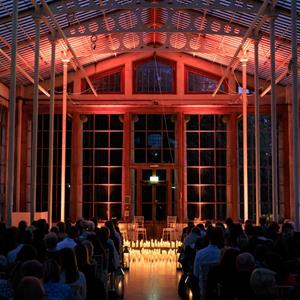 The Nash Sessions: The Hygge Trio
Location
Nash Conservatory

About this event
Enjoy an enchanting candlelight concert in the Nash Conservatory at Kew Gardens – a magical setting for a summer soirée with family and friends.


The Hygge Trio is a clarinet trio, consisting of Japanese clarinettist Tomomi Kubota, Hong Kong-born cellist Hei Chit Wong and British-born Chinese pianist Helen Meng. The trio recently took part in the Royal Academy of Music lunchtime concert series.

The Hygge Trio enjoy performing lesser-known repertoires and some of these include pieces by Carl Frühling and Stephen Dankner. By presenting pieces from different eras and styles, along with the distinctive timbres of the individual instruments, the trio will showcase a variety of sonic qualities of this unique ensemble, reflecting the cultural diversity within the trio itself.

The bar opens at 6.30pm and the performance begins at 7.30pm, lasting approximately 90 minutes, inclusive of a short interval.


Please note Garden entry is included in the ticket price.