Upcycled Vintage Ceramics Workshop
RBG Kew, Richmond.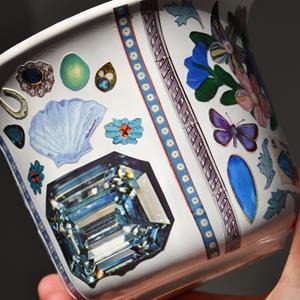 Upcycled vintage ceramics workshop
Tutor
Laura Goossens
Location
Cambridge Cottage
About this event
Transform a second-hand piece of ceramic homeware into a new, upcycled treasure. By using vintage paper materials we'll create striking patterns and designs to give an old vase, plant pot or plate a new life. You'll learn different upcycling and decoupage techniques, work with an incredible range of old paper materials and go home with skills you can apply to many other products. Suitable for beginners - 18+ age - a range of ceramics will be available to pick from but please feel free to bring your own ceramic or glass homeware item!
Please note Garden entry is included in the ticket price.