Forest Bathing Tickets and Dates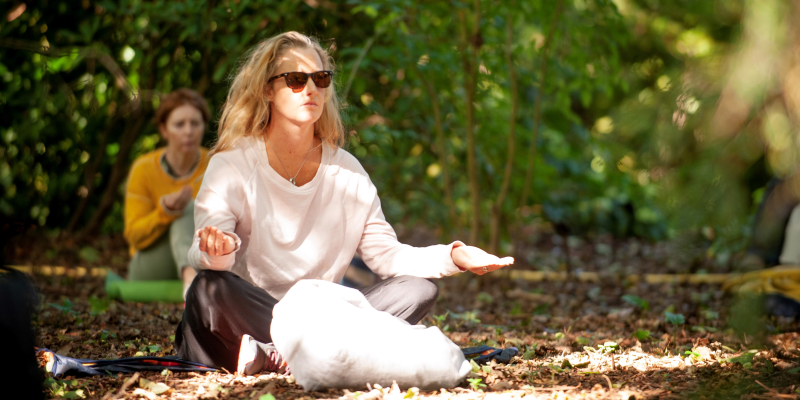 Forest Bathing
Location
Arboretum
Closest Gate: Lion Gate. See map here.
About this event
Forest Bathing is an enjoyable and restorative nature-based wellbeing practice. Together with other participants you will be guided on a slow, sensory woodland walk designed to calm your body and mind. Forest Bathing can help you quiet your mind, relax deeply, boost your body's natural defences, sleep better and much more. The session is a naturally therapeutic experience with potentially profound relaxation and time to enjoy the beauty and positive effects of being in nature.
The sessions will be held in Kew's Pinetum and are organised in partnership with the Forest Bathing Institute - more information about them can be found at https://tfb.institute/.
After the session, take a peaceful walk before enjoying a well-deserved coffee or breakfast in one of our catering outlets with a 20% discount when showing your session ticket.
Please note the minimum age for these events is 18.
Please note the minimum age for this event is 18.
More Information about Forest Bathing
Medical conditions/medications/pregnancy
We advise those who are in the 1st trimester to abstain from our events. If you have any medical conditions, are on a prescribed medication, or have any concerns, please, see your GP and inform him/her about attending. If you currently experience or have a history of serious health issues (including mental health issues, operations, medical procedures, seizures, implants, special needs), please, inform us so that we can look after you properly.
Possible risks
Forest Bathing+ involves breathing deeply, walking slowly through a wooded area, standing and sitting/lying. Potential physical risks of doing Forest Bathing+ are associated with the walking and breathing exercises, and certain natural hazards (e.g. roots, branches). Forest bathing can be emotional activity; you may find that certain emotions surface during the exercises. For example your understanding of yourself or your relationship with the environment. This is a normal reaction and happens when our bodies relax and release tension.
Weather
We run Forest Bathing+ sessions in all weathers with the exception of high winds or extreme cold. There are additional benefits of doing a session in wet weather (all will be revealed by your guide) and often the tree canopy protects participants from inclement weather. However, if the session is cancelled you will be contacted with as much notice as possible with the aim to rebook the session for an alternative date. The Forest Bathing Institute will contact all attendees before their session. The TFBI guide will provide some additional information to ensure you can have a memorable and enjoyable experience. Additionally, to ensure everyone's safety, the guide will request some further information related to current and existing health conditions. By booking your session you grant permission for the Forest Bathing Institute to contact you via email for this purpose. For more information please see our Main session booking terms
here