Kew Gardens Tickets and Dates
Royal Botanic Gardens, Kew
Kew Gardens Tickets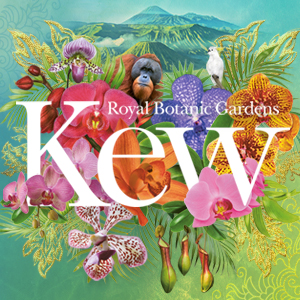 There is always lots to see and do at Kew Gardens, but from time to time we have to restrict access to certain areas as we care for our plants and restore important historic buildings. Before you visit, please check our website for opening times and details of any planned closures.
Visiting as a group of 15 people or more? Find out more about group rates.
We care for some of the world's rarest plant species. To protect our plants (and our visitors) we have rules around what you can and can't do in the Gardens. Please make sure you read our do's and dont's before you visit.
Orchids
Immerse yourself in the tropics this winter by exploring the wonders of Indonesia at Kew's 25th annual orchid festival from Saturday 8th February to Sunday 8th March 2020. Book your timed ticket for Orchids when you buy your ticket to the Gardens to make the most of your visit.
If you have a promotional code, please enter it here:
More Information about Kew Gardens